About Me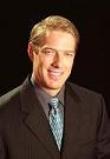 * Dave has been a life long Resident of Rio Del Mar, in Santa Cruz County, and knows our surrounding market conditions.
* He is a full time/ full service professional Realtor/Broker.
*Dave is married, over 22 years, and has three children.
* Dave and his staff has extensive knowledge in residential and commercial real estate, investment properties, mortgage lending, and property management.
* Dave specializes in client satisfaction, and works towards his clients' financial freedom, through obtaining and maintaining real estate.
*Dave consolidates the process of purchasing, maintaining, and financing for you. He sets realistic expectations regarding meeiting your real estate goals.
*Call Dave Kaemmerling, to discuss anything real estate.